Embracing the Ombre.
We love nothing more than when our Stationery Scouter, Nicole, comes to hang out on the blog & gives us the latest scoop on what is "cool" in the postal world. You'll dig her selection this week, we know it. 
It's no secret that ombré has infiltrated the creative world this year.  Embraced in everything from home decor to hairstyles, ombré provides a pop of color with a subtle texture that is soothing to the eye.  Bright coral variations remind one of summer sunsets while ombré patterns of mint and pool evoke a desire to go for a dip in the gulf.
Even brides have been embracing ombré this year, introducing the trend into floral arrangements, invitations, even their selection of bridesmaid dresses.  I adore the freedom this style brings, allowing one to completely customize colors, tone and depth.  The possibilities are endless!
So why not infuse a bit of this trend in your love letters?
This sweet watercolor washed note card from Rifle Paper Company is the perfect introduction for your note to a stranger or even to a friend during a tough month!
If you adore little sayings combined with color, this card from Puddleduck Paper Company says it all!  I love when designers allow you to customize your colors, so you can have one in every shade.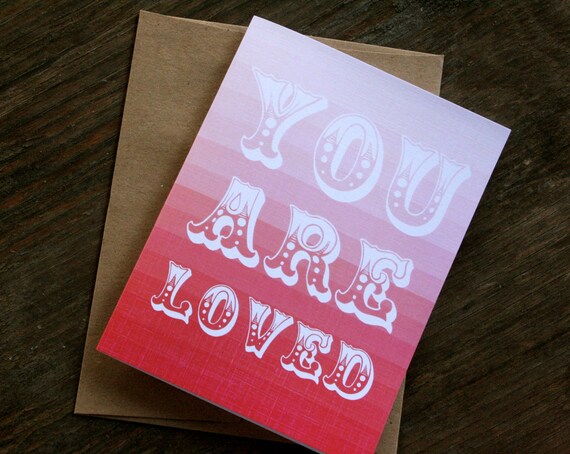 For a card that needs no introduction, a sweet rose atop a sea of varying corals is a lovely way to greet a stranger on a rainy day.  This stationary set from Quad Deuce Design is modern but has a slight vintage feel.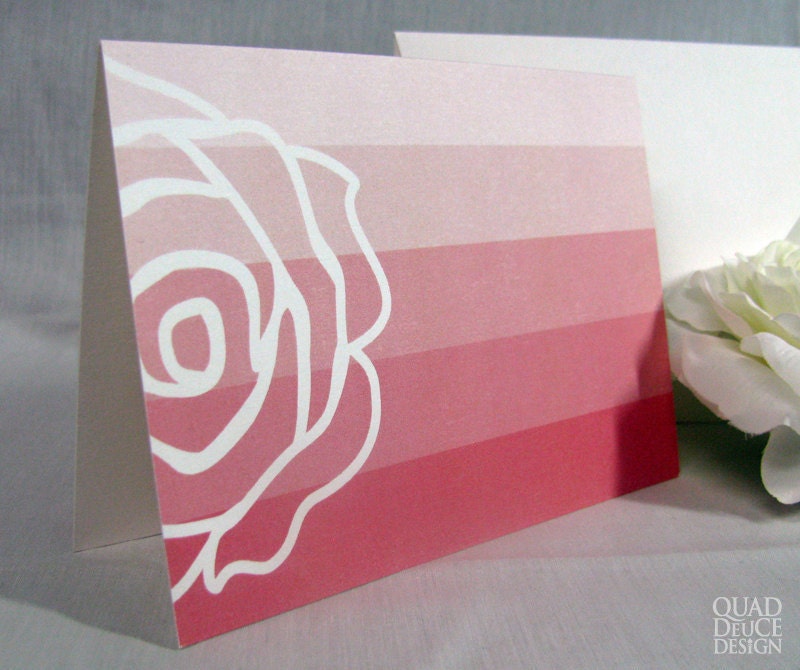 Are you embracing the ombré trend?  What's your favorite color variation?