Dear Typography, I'm lost without you.
Typography has been around since the mid-15th century, but has only been a trending art technique for the past few years.  Different fonts, sizes, placements and colors have the ability to transform a simple quote or phrase into an interesting work of art.  The font you choose can have a dramatic effect on the tone and emotion of the message you are conveying.
Stationary designers have begun embracing this technique and infusing it into their card and stationary designs.  Taking simple phrases and turning them into a meaningful message for every person who receives a handwritten note.
Such as these messages of hope that have been transformed into works of art by Paper Cart Art Prints.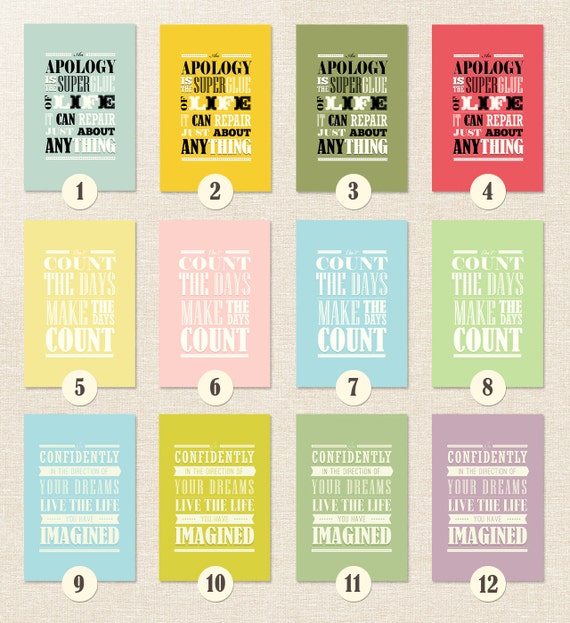 A rainbow effect combined with powerful words can remind the receiver of a love letter that amazing adventures await.  Life has so many hidden opportunities.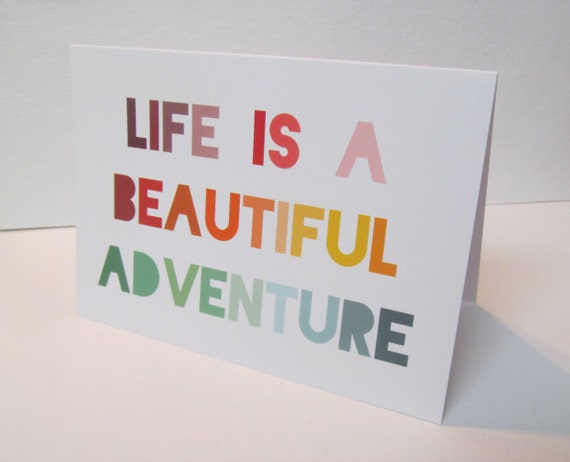 Even without color this Hen & Co card sends a BOLD statement that any letter reader would cherish.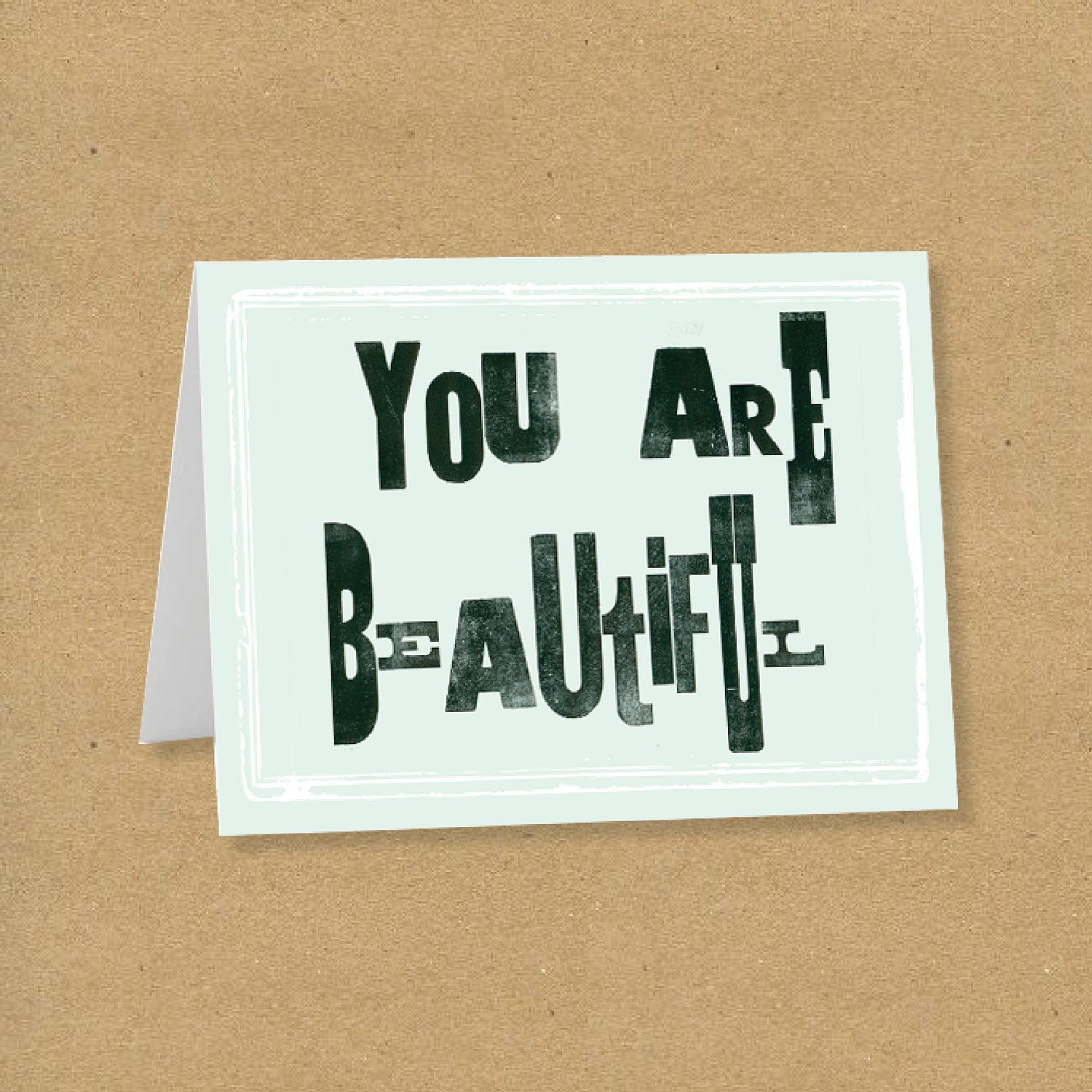 Do you have a favorite font that you gravitate to?  A cherished phrase you'd love to see transformed on paper?
{Every month, our lovely stationery scouter- Nicole- hops on our blog to share light, love + the hottest finds in the epistolary world right now.}